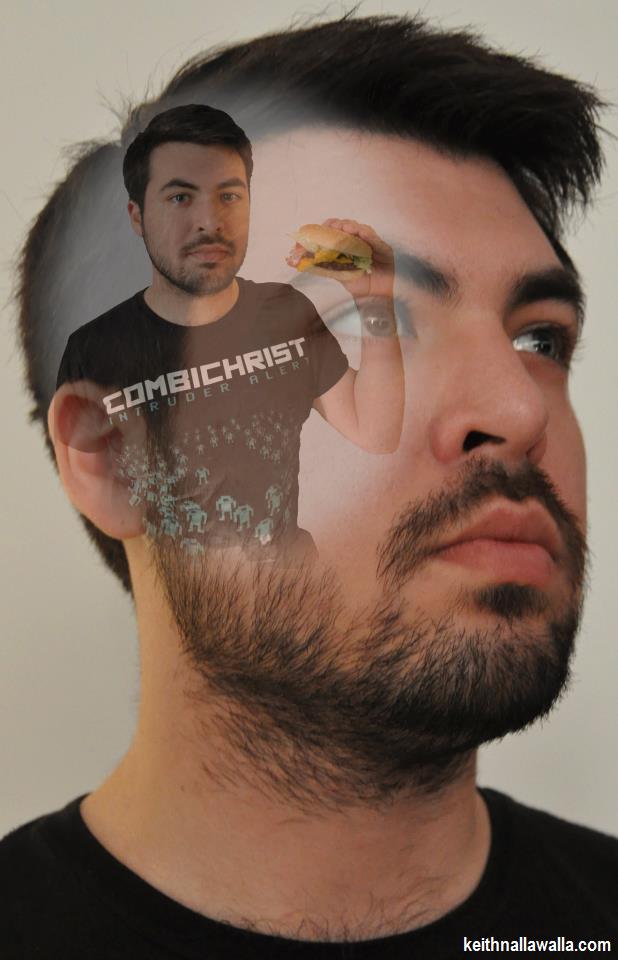 On my Facebook page there's some kind of joke going about how I really like Bacon Deluxe burgers from Hungry Jack's. Well I guess it's not really a joke because they are probably my favourite burger ever and I'm sure I eat them more than once a week and have a habit of posting pictures of me eating them sometimes. Above is a photo of me holding my first Bacon Deluxe Burger of 2013. The first of many. I made this photo to commemorate that special moment. The photo got over 200 likes as well which wasn't too shabby.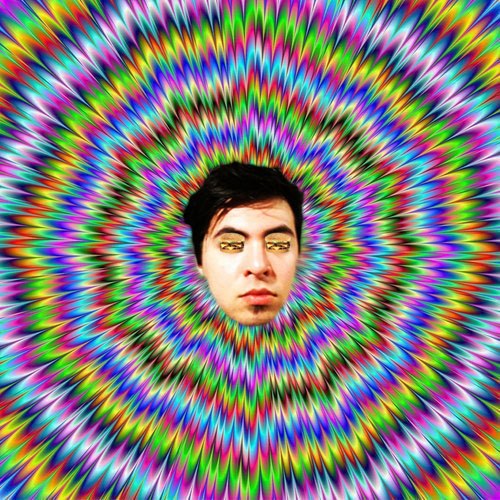 Above is picture of me that I pasted on top of a picture of a cat against an optical illusion that I saw in my Facebook news feed. I figured it would probably look better if I switched the head for mine and added Bacon Deluxe burgers over my eyes. I thought maybe this picture would make a good cover photo and would encourage people to buy them for me. It didn't really work though. Someone bought me a McFlurry recently but that's totally different.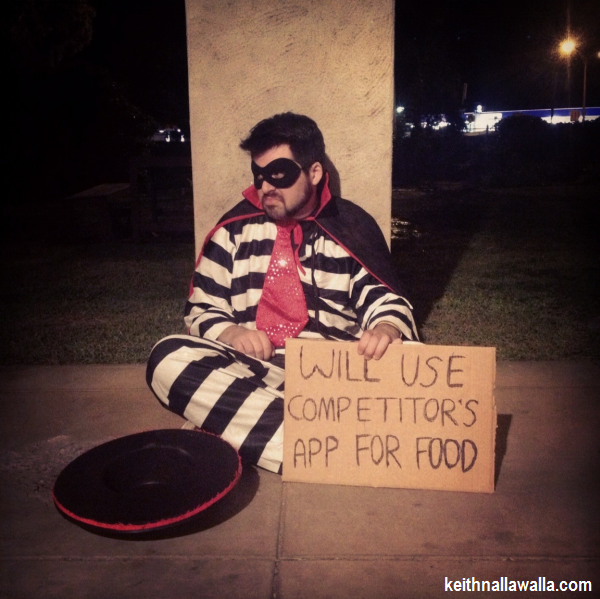 This picture was made with two uses in mind, the initial Instagram photo for the POW! Fridays Instagram account to promote a dress up night in 2012 (can't remember what theme it was) and then also to go with my article about the Hungry Jack's Makes It Better App for iPhone and Android. I wrote that article a while ago but haven't shared it or this picture on Facebook yet, I'll do that today, hopefully people understand it. The joke is to do with how a lot of the old McDonald's mascots are all gone and that the Hamburglar is now unemployed and uses the Hungry Jack's app to get his burgers. I guess it's kind of like a political cartoon but in a photo. Political cartoons aren't really that funny. Oh well.