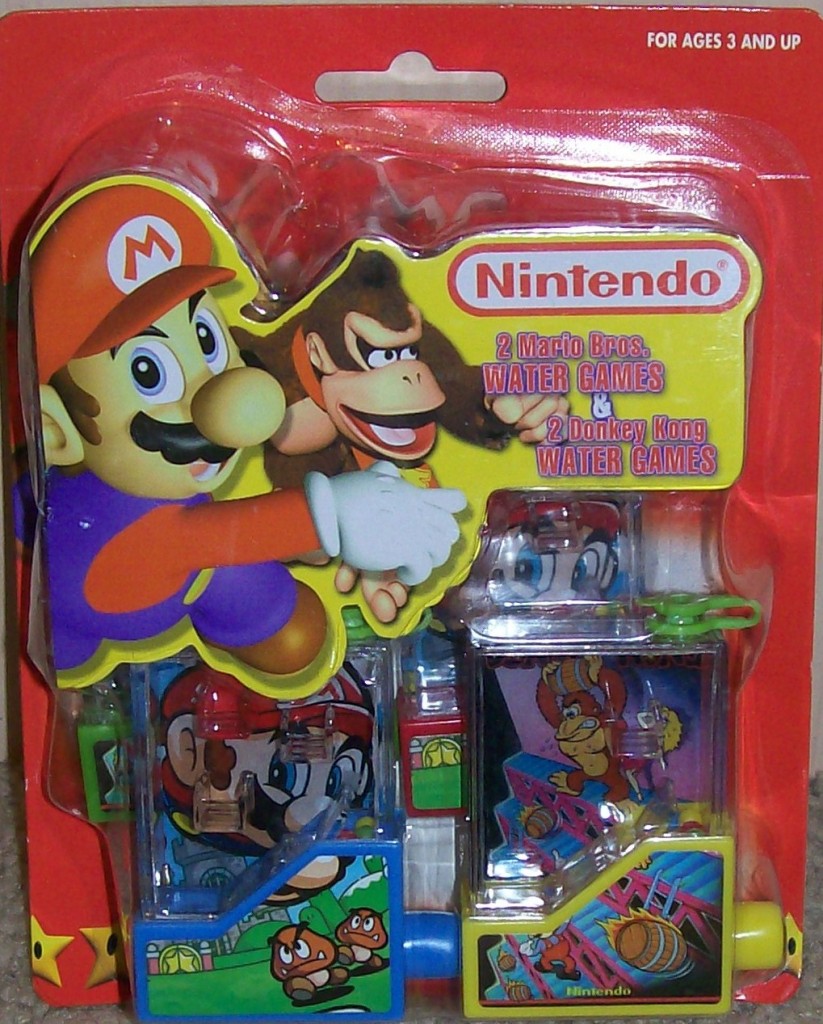 I bought this set for $5.95 USD at a shop called Puzzle Zoo on my family holiday to America over christmas 08.
These water games are made by the Tara Toy Corporation in 2006 and are officially licensed by Nintendo.
The set comes with 2 of each game, one with Mario themed pictures and another with pictures based on the original Donkey Kong arcade game.
These are meant for being given as prizes to children at birthday parties I guess. But instead they shall sit in my cabinet unopened.
Judging from the back it looks like there are also key chains and pinball games in this toy series. I didn't see any of these there for sale, but this shop had a few other cool Mario Kart toys and whatnot.