I find a lot of scary vintage dolls at op shops and markets. Sometimes I pause to take a photo do I can share the terror with my friends on instagram. Here are some of them: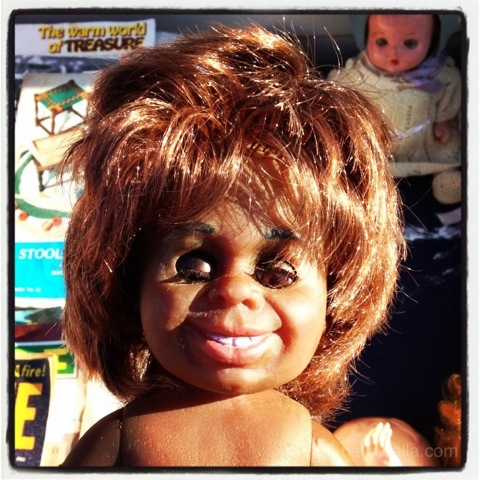 This one seemed to be a souvenir from some touristy place. I don't think I want to go wherever it's from.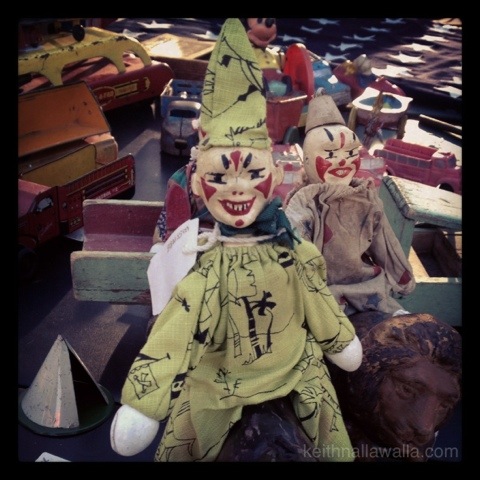 I doubt there is any universe out there where this wouldn't seem like a terrifying, horrible toy that every child would be scare of.
This isn't really a toy, but it seems super racist, wouldn't want it in my house either.

I think the rodent-like teeth make me hate this one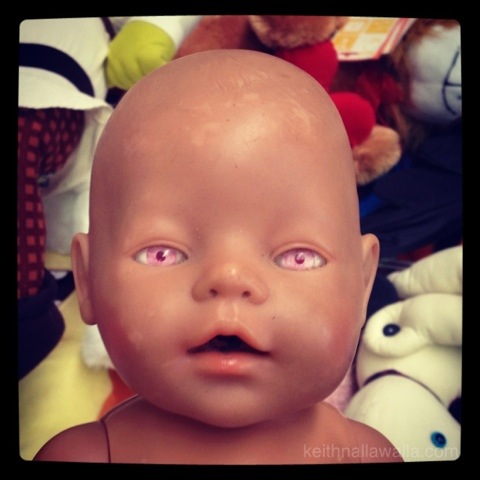 Unsure if pink eyes are meant to suggest gender, infection or a state of possession.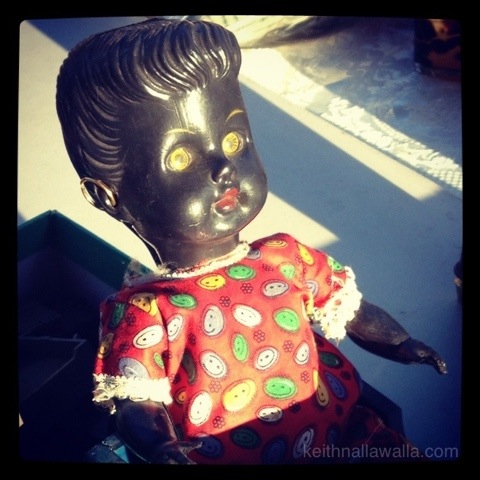 The sculpt of this doll suggests that this wasn't originally meant to be this colour. I don't think anyone painted it, but I think Caucasian versions would also exist.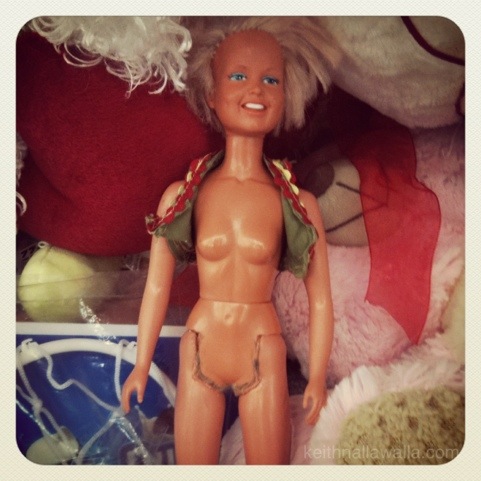 I'm assuming this ugly Barbie clone is meant to look like someone famous. Also the glued-on-leg look is hideous.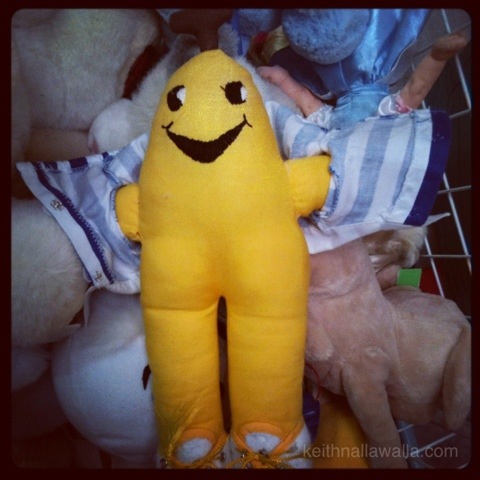 If you ever wondered what was inside a banana's pyjamas you were not missing much.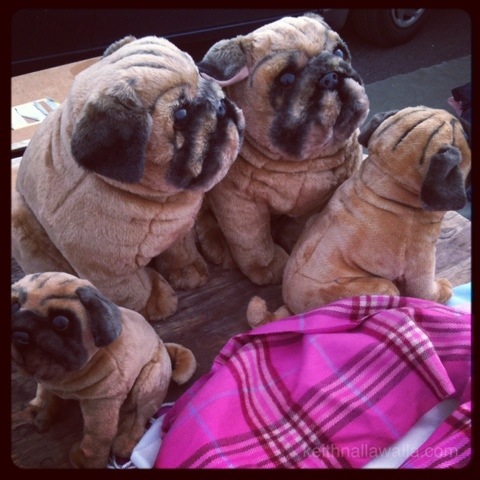 These dolls are more realistic than most, it looks like someone killed and stuffed an entire family of pugs.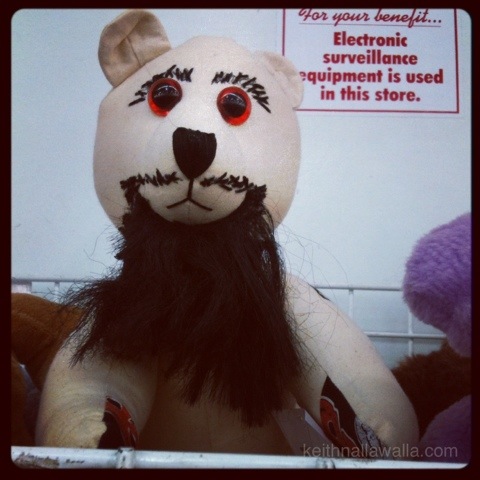 This is a bear with a beard. This isn't really that creepy, but just stupid looking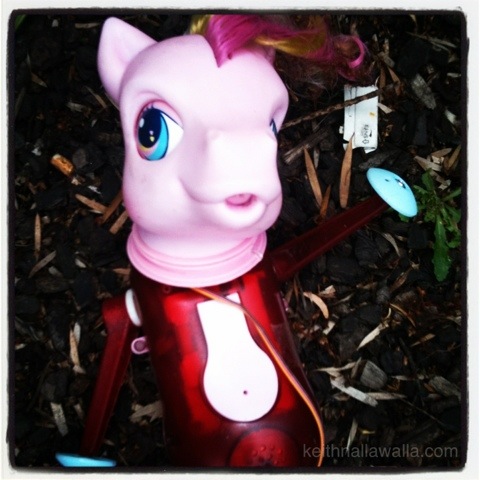 I found this poor little guy in a carpark in an industrial estate. A skinned My Little Pony.
The mouth and thighs on this one worries me.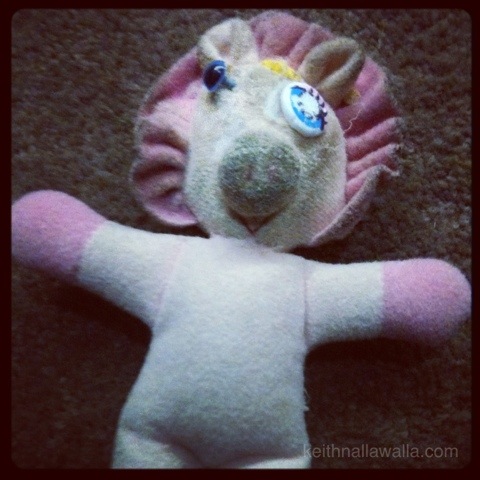 This belongs to my friend's dog. Its eye fell off so their grandmother replaced it with some other eye making it far creepier than if it has simply has only one eye.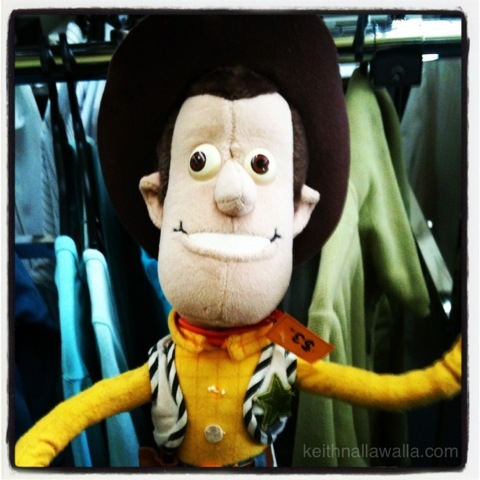 Sheriff Woody from Toy Story looks far better with a plastic head