I recently went to Northland Shopping Centre for the closing down sale of their Game Traders store. It was a really good shopping centre, I hadn't been there before, it's a shame the Game Traders is closing because I really like browsing those stores. At the JB HIFI there I noticed some unusual looking preowned games. I'm not sure if a staff member did this or someone traded them in like this. Either way I took a bunch of photos of the ones I had noticed. There may have been more but this is all that I found.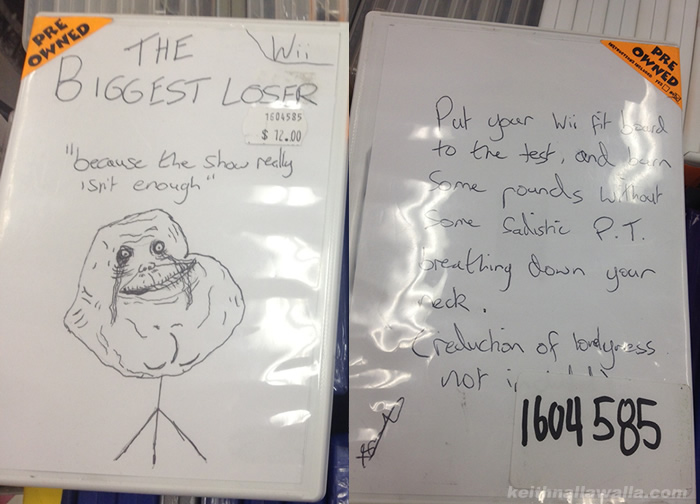 This is the first game I saw, The Biggest Loser for Wii. The back of the package appears to say "Put your Wii Fit board to the test, and burn some pounds without some sadistic P.T. breathing down your neck. (Reducation of loneliness not included)". It features the Forever Alone face on the front. It is quite eye catching and looks far better than the real cover art. At $12 it is far more likely to sell than a normal copy of the game.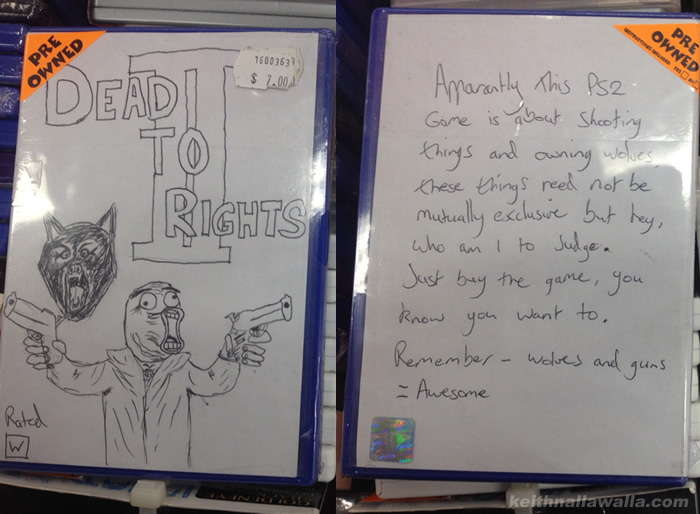 Dead to Rights 2 for PS2. "Apparently this PS2 Game is about shooting things and owning wolves. These things need not be mutually exclusive but yeah, who am I to just. Just buy the game you know you want to. Remember – Wolves and guns – Awesome". This game isn't one I've ever given any thought to in the past. That blurb actually makes me curious about it because I've honestly never read anything about it before. I've seen the real game at the shops before but that's about it.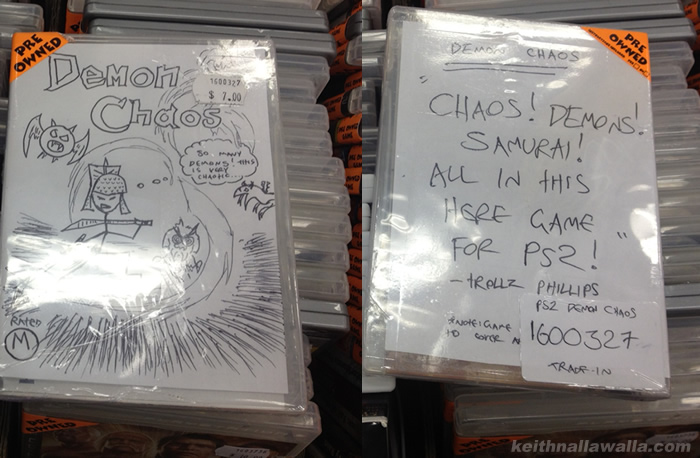 Demon Chaos. "Chaos! Demons! Samurai! All in this here game for PS2!" – Trollz Phillips" It says something else but it's hidden by a sticker.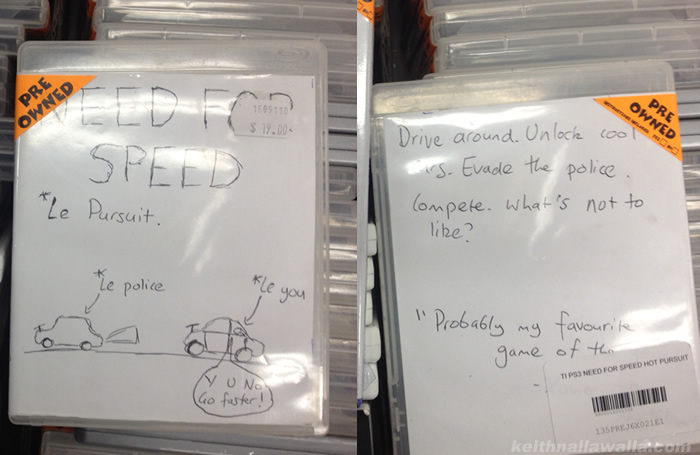 Need For Speed Hot Pursuit. "Drive around. Unlock cool cars. Evade the police. Compete. What's not to like?" I can't read all of the next part. It is probably something funny though.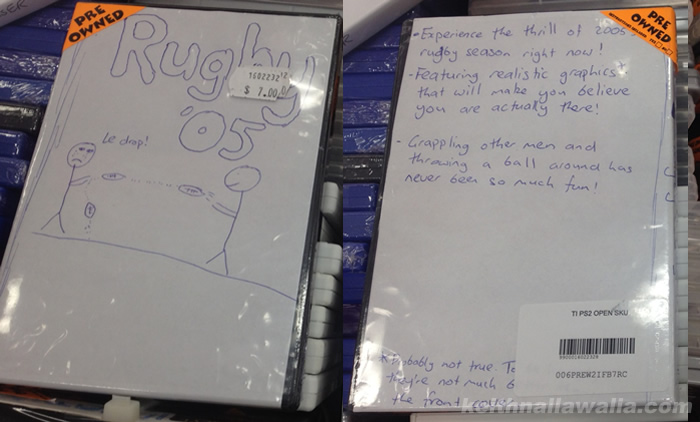 Rugby '05. "Experience the thrill of 2005 rugby season right now! Featuring realistic graphics* that will make your believe you are actually there. Grappling other men and throwing a ball around has never been so much fun!".
It then says something else that seems to be about how the graphics aren't really that good.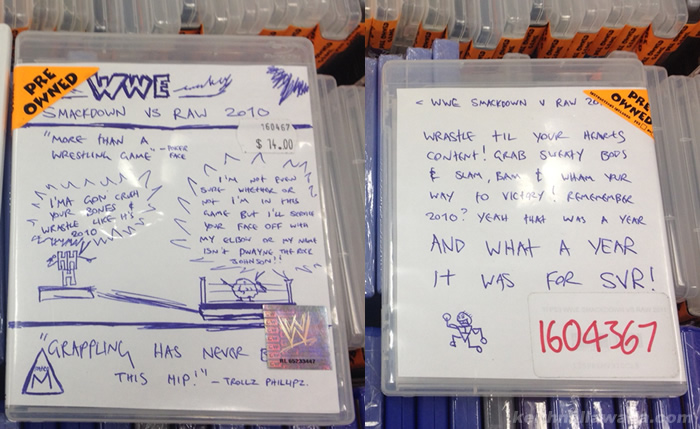 WWE Smackdown Vs Raw 2010 "Wrastle til your hearts content! grab sweaty bods & slam, bam & wham your way to victory! Remember 2010? Yeah that was a year and what it was for SVR!"
I'm not sure who Trollz Phillips is, but his art work is much better than the boring default covers you get on disc-only secondhand games at places like EB Games. I have no idea if it will help sell these games over other copies of the games, but it does certainly grab attention easier than those other boring generic disc-only covers.