It's no secret that I'm a huge fan of fast food. I like all the fast food chains, I don't discriminate but when given the choice, I'll usually opt for Hungry Jack's. I think their onion rings and angry onions (spicy battered onions) really set them apart from the others and they always have awesome deals and coupons and the Hungry Jack's App. They just put in a bit more effort than other places do in that regard, and I like that.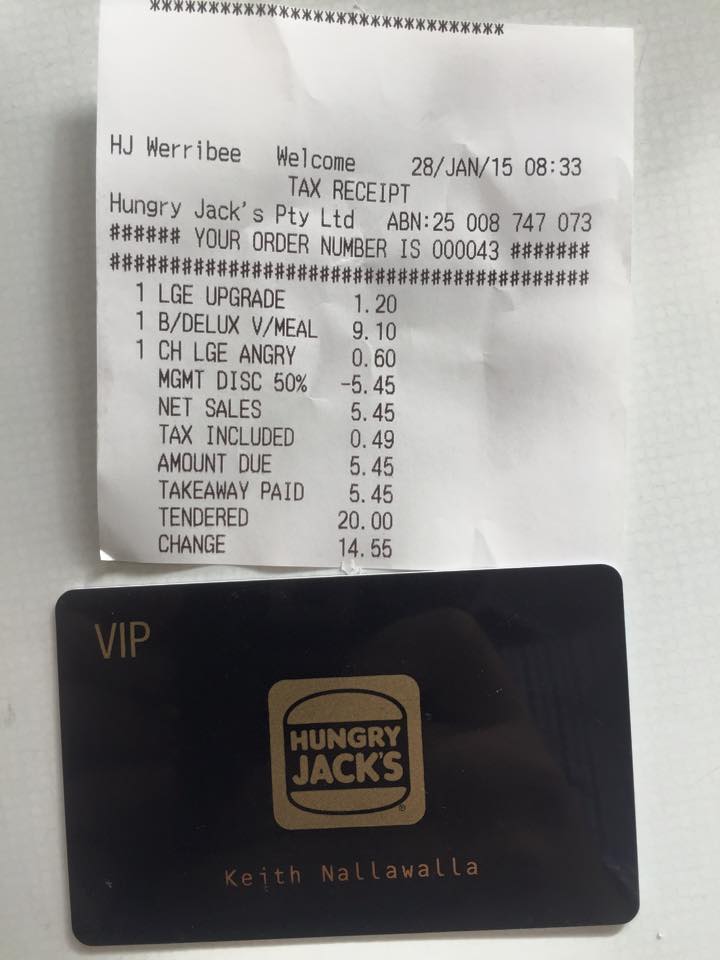 In late 2014 Hungry Jack's (Australian Burger King) had a Facebook competition to celebrate to celebrate getting 500,000 Facebook fans. They had a Facebook competition where you basically just had to comment on their post explaining why you're a huge fan of theirs. For some weird reason, I had previously made a song about their Bacon Deluxe burgers and I shared it on that post and got about 200 likes on it and ended up being one of the lucky winners.
Hungry Jack's actually shared my song on their wall which was awesome.