I lined up for 2 hours for the Dick Smith clearance sale at Point Cook Town Centre.
This is what I got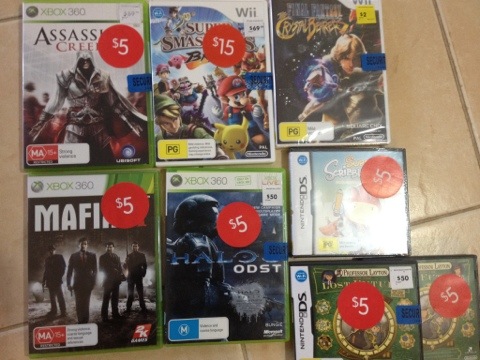 Mafia 2
Assassins Creed 2
Super Smash Bros Brawl
Super scribblenauts
Etc
There were no consoles and everyone was really annoyed. All the sale games were in just 1 bin which most of us who had got there first had walked past to get to the console areas etc. I had my heart set on some DSi and PSP consoles to keep sealed etc.
There was one staff member who we saw run off to the back carrying a blue DSi that he was buying himself and some women yelled at him. I don't blame the staff for wanting all the goof stuff for themselves, as a lot of staff cleared out their stores yesterday I heard. It was bad for everyone who wasted their time though.