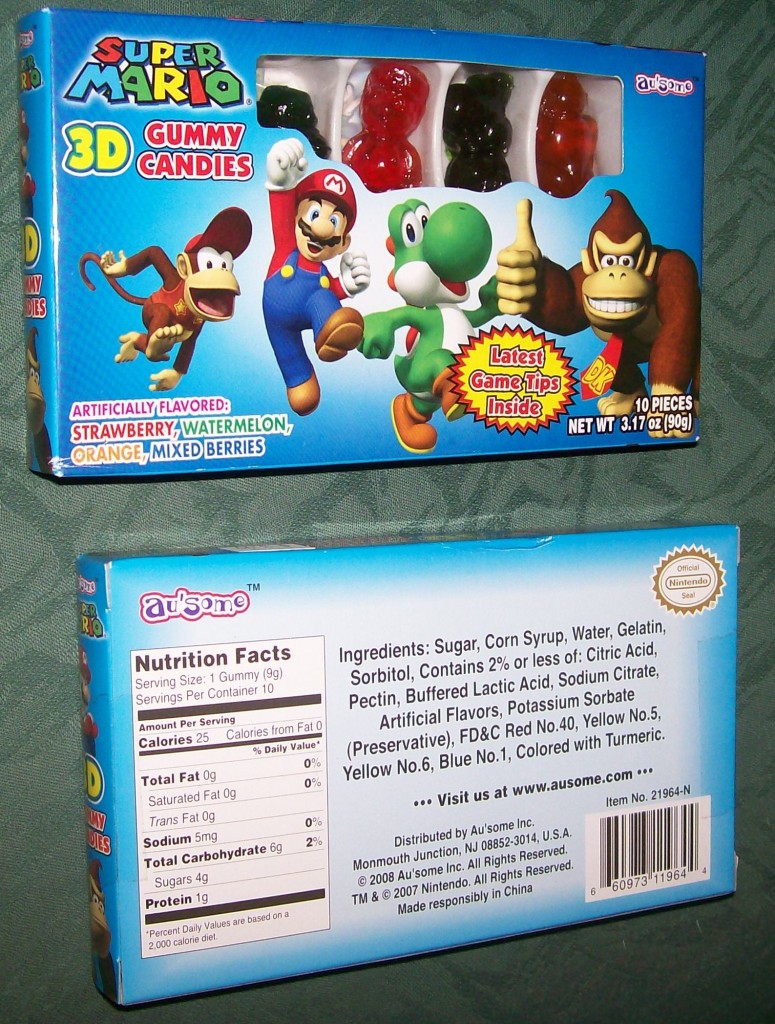 I got these at a lolly shop in Monterey in California on my family holiday over christmas 08.
They are made by Au'some and look really, really nice to eat. I bought two packets with the intention of eating one them but I can't bring myself to do it. These come with a card of some sort, you can just see it through the clear panel behind the mario lolly.
The characters are Diddy Kong, Mario, Yoshi and Donkey Kong… as seen on the box, these pretty much speak for themselves.They're from 2007 and don't seem to have an expiration date on them so I don't think I'll ever eat them. It is also good to know that they were made responsibly in China.
Found a good site here with lots of other Nintendo candies in it including a variation of these. Will take photos of more of my Nintendo / Video Game candies and post them soon and might forward them to this person's site
http://candyaddict.com/blog/comprehensive-list-of-nintendo-candy/
They remind me of an old Simpsons episode…