Today I saw this caption "I didn't choose the thug life – The thug life said I choose you" and on another image and thought this picture of my Ash costume from a Nintendo / Video Game themed dress up night would suit it well. I am so ASHamed of myself for making this and posting it online. I originally posted this photo saying something about how I didn't know which Pikachu to take, I ended up taking none of them because I didn't want to carry it around all night / lose it.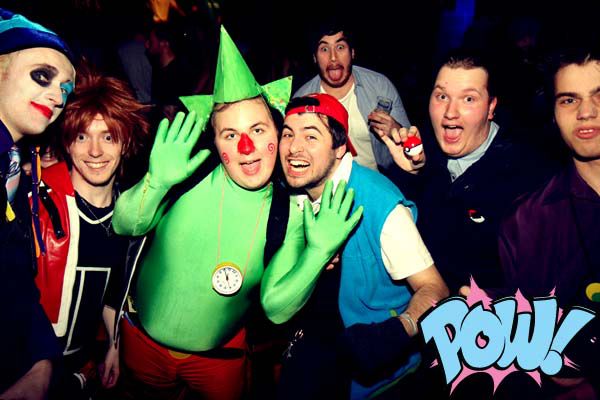 Here's a pic of me with my friends dressed as Sora, Tingle and Gary Oak (far right, can't see too well), by coincidence we all went to the Nintendo Wii-U launch together dressed in similar costumes except I wore the Zubat Dark Cave / Mount Moon costume to that and the guy dressed as Sora borrowed my Ash Costume and the guy dressed as Gary Oak came as Pit from Kid Icarus.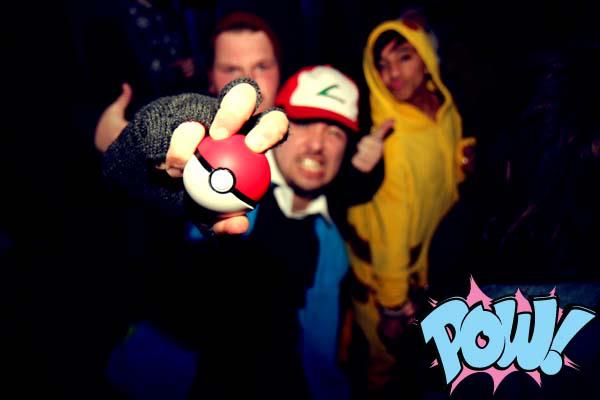 It actually turned out that I didn't need a Pikachu doll anyway as there were a few people dressed as them there already.
Update: Since I posted this on Facebook some of my friends shared it to a bunch of other sites. Got a lot of views on Imgur, Reddit, DamnLOL and dozens of Facebook fan pages.
The original Reddit / Imgur post seems to be gone now (not really sure how those sites work) but the original post that someone from my Facebook posted it under was called "saw this on facebook made by friend" which wasn't really the best title ever. It appears to have had 159,511 views according to what comes up in Google search (but the link doesn't open). Here's the original link in case it ever somehow works again but it probably won't. http://s.imgur.com/eApg7?tags

Memebase's Facebook page got 1577 likes and 274 shares and has a link to cheezburger.com but the link doesn't work anymore.
Damn! LOL Facebook Page got 13371 likes and 1544 shares
"Hello, welcome to the Pokemon Centre" – *rapes A button* got 9048 likes and 951 shares
Stahp got  763 likes and 154 shares
Scott Pilgrim got 1099 likes and 152 shares
How I Met Your Mother Memes got 330 likes 17 shares
Badass Ed got 126 likes and 25 shares
"Dude I wasn't drunk". "Dude you used earthquake on Pidgeot" 919 likes 131 shares
4CHAN got 3703 likes and 586 shares
Team Rocket got 346 likes and 959 shares (wow? more shares than likes?)
Videogamemes got 7359 likes  and 830 shares on 10 March 2013
Mother of Mewtwo got 201 likes and 40 shares on 9 April 2013
RIP Limewire got 442 likes and 77 shares around 17 April 2013
Unfuckingbelievable got 3639 likes and 468 shares around 17 April 2013
I hate it when you're with MC Hammer and he doesn't let you touch anything. got 607 likes and 177 shares around 17 April 2013